Red Wing Boots
Mix's Trading Post has several popular styles of Red Wing Boots IN STOCK in our retail store. For those styles that are not in stock, we can special order them, shipping them directly from Red Wing Shoes to our store. Then the staff will call you to let you know that the order is ready for your convenient WILL CALL pick-up (pay upon pick-up). Mix's Trading Post offers a 100% satisfaction guarantee on all purchases. We encourage you to try the boots on before you buy them, and if you are not satisfied for any reason, visit our store for a refund or exchange. We only ask that you keep your receipt for proof of purchase. We also accept the Red Wing Vouchers!
For more information, please contact Mix's Trading Post at 815-667-4120.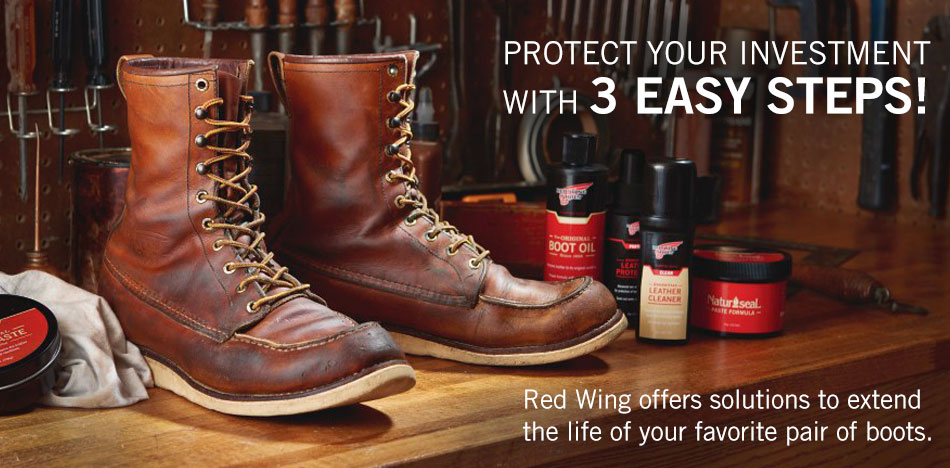 Excellence is a standard which transcends the test of time. For over a century Red Wing purpose-built footwear has been at the spearhead of innovation in the standard of excellence for work boots.
At the turn of the 20th century a shoe merchant named Charles Beckman in Red Wing, Minnesota saw a local necessity for shoes specifically designed for the demanding work of industries such as mining, logging and farming. Beckman envisioned a shoe that was also comfortable enough for the hardworking people who wore them. Beckman set out to develop work boots to fill this need and in 1905 he opened a company that would change the market. Beckman named his company Red Wing Shoes, and a new standard for excellence was born.
Still headquartered in Red Wing, Minnesota, Red Wing boots protect workers in more than one hundred countries across the world, an accomplishment built by years of hard work, endurance, and the promise to never compromise on our quality.